The house was insulated with a spray-in foam insulation applied to the interior side of all exterior walls and directly to the underside of the roof. A few interior walls had fiberglass batting applied around the bath rooms and the game room for sound proofing. The sheetrock was put up in less than a week by a great crew from San Angelo. Next week the walls will be tape and floated.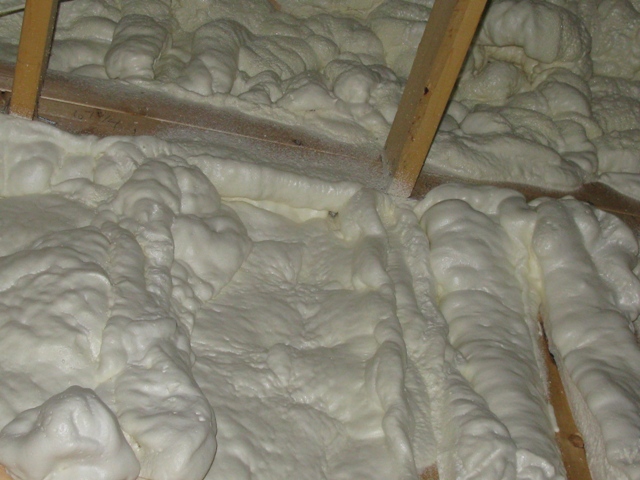 Foam insulation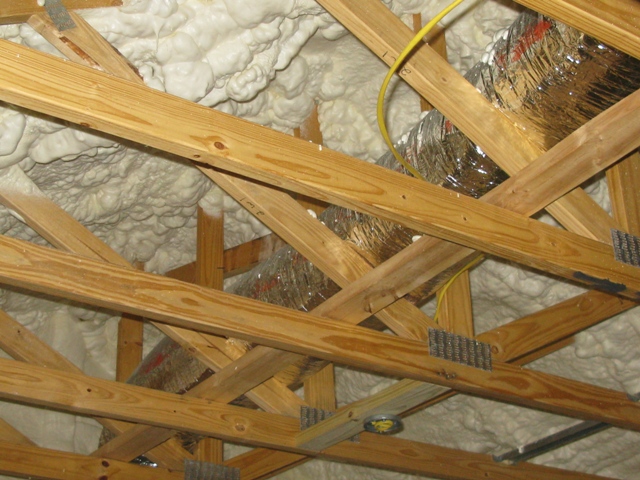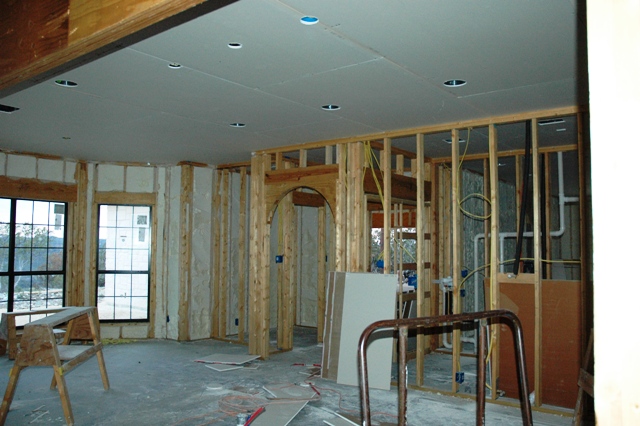 The kitchen area sheet rocking in progress.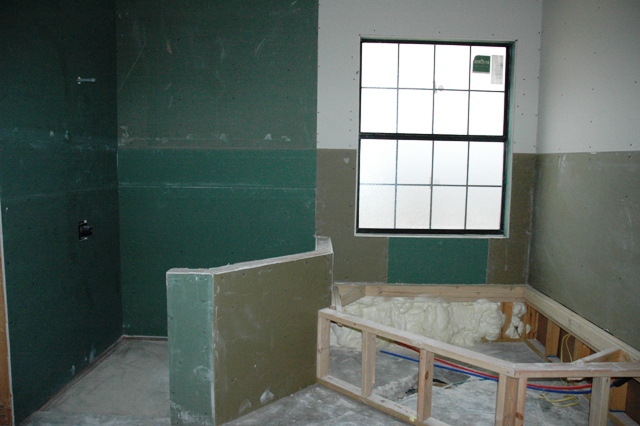 The master bath shower area and frame for whirlpool tub.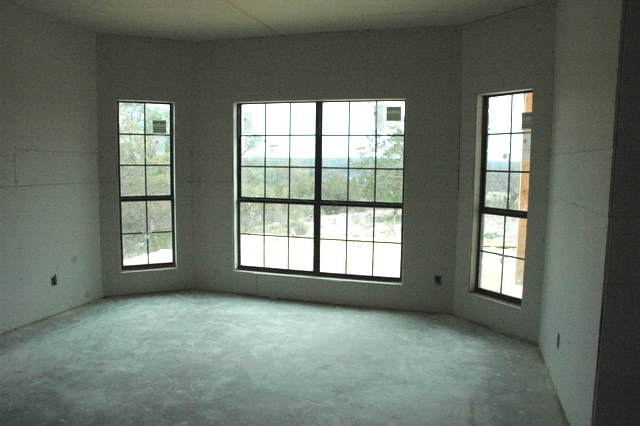 Bay windows of the master bedroom.
The Great Room